At Southgate Consulting, we always look to provide pragmatic, honest advice to energise a candidates career, and deliver the most suitable candidates to our clients.
We welcome both Client and Candidate enquiries and we are here to help, therefore, please do not hesitate to contact us.
What makes us different?
Long placement guarantees.
Reputation and respect.
Client fulfilment and repeat business.
Accessible and approachable.
Pragmatic, fair and logical advice.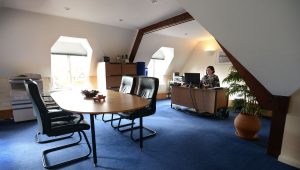 Location & contact details
Satellite Navigation
Our postcode is OX12 8PT.
Please note that 'The Close' may be listed as the nearest address to Bakers Yard, which is 100 metres away from the office.
Sited in the beautiful village of Ardington, we can accommodate candidates for meetings with ourselves or Client companies. The nearest railway station is Didcot Parkway, 45 minutes from London Paddington.