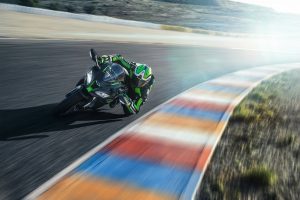 Southgate Consulting is delighted to be working with Kawasaki Motors Europe NV (KME) to select a Marketing Communications Manager for their European HQ close by Amsterdam. Combining your motorcycle passion with your professional skills in Marketing Communications, we are seeking an English speaking graduate calibre candidate who would be based in the Netherlands (or happy to relocate to the region).
 
KME offers a Head Office culture which is market-driven, welcoming and willing to support new employees into their team, offering the chance to influence and create change in the business.
 
The Marketing Communications Manager will be responsible for designing multi-channel campaigns for the European Market (35 Countries), being the guardian for the Kawasaki Brand, monitoring consumer trends and advising on strategic and tactical campaigns is central to the remit.
 
Please call Callum or David Southgate personally on 00 44 1235 863525, or email us search@southgateconsulting.com if you would like to receive a full job description to learn more about this exciting career opportunity.