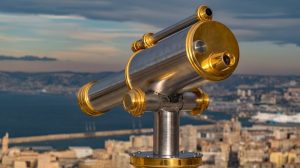 In the current uncertain economic climate, Executive Search Recruitment may be the last avenue some companies choose to explore. We, however, feel that Executive Search should be the first option, and here's why…
When making business critical hires at Senior Manager and Director level, l you want to be confident the recruitment proposition you choose is confidential, thorough and professional. So here are five reasons to choose an Executive Search proposition if you are recruiting Senior Managers and Directors into your business currently;
Most senior level candidates expect and prefer to be approached confidentially rather than apply on-line. A stealth approach means your competitors are unaware of senior level staff changes or any disruption to your business.
An experienced Executive Search Consultant's network will quickly and accurately allow the targetting of "difficult to reach ideal candidate profiles", ensuring role briefs are seen by those not necessarily actively looking, but potentially ideal for consideration.
Through meetings with both Candidate & Client, all parties will be thoroughly briefed before the first interview, ensuring a much higher success rate of second and final interview completion.
Shortlists are, therefore, just what they are meant to be – short, accurate and relevant, many roles being filled by just two or three candidate submissions and interviews.
Your business is presented professionally, ethically, and promptly to both the successful candidate employed and to those who need to be regretted.
Southgate consulting is proud to stand by all of the above points and offer a service that ensures both Candidate & Client are represented professionally and whatever the outcome, are left with a good experience from beginning to end.